March? MARCH? Are you sure? Flippin' 'eck, this year's going a bit quickly, I haven't quite got used to writing 2014 yet, and here we are in March!!! It's true that time speeds up as you get older.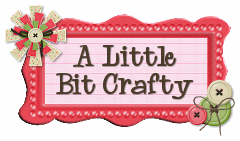 Anyhoo, if it's March, then the good news is that it's time for a new challenge at A Little Bit Crafty. Yippee! The theme this month is- Are we there yet? Ooh, a few ways of interpreting this one..... I went for a destination, a cityscape canvas.
I'm using the old masking fluid technique again, with a Stampotique cityscape stamp. OK, that's working, now let's add lots of Dylusion spray inks- reds, orange, yellow, a spot of white and granite. Splodge it about with some bubble wrap for interest....... yay, my fingers are inky :)
Oops, that yellow bit looks like a sun, so let's add some stencilled circles in Distress Inks and emboss them gold.... While the heat gun is hot, might as well add some embossed white text.......
A couple of words from a text stamp- destination and place on tissue paper, with some glossy accents to make them pop out? Oh go on then......
A few choice phrases from Pride and prejudice to finish. Yup.
OK, I like it. Phew!
There are some amazing prizes up for grabs this month, so get over to the blog and check out the fabulous Design Team inspiration.